Processing technology / equipment
We will make customer's requests into shape with abundant processing equipment,
many years of know-how and technical capabilities.
Sheet metal processing
We have a wide range of sheet metal processing technologies, from machine processing to minute processing (tungsten, molybdenum, tantalum, etc.) by craftsmen's craftsmanship, to meet your needs.Details of sheet metal processing equipment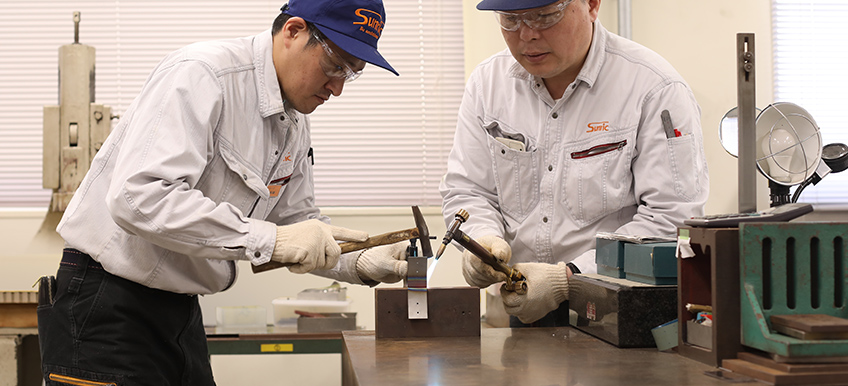 Press processing
We are able to press deep drawing of large parts with our unique know-how and technology (tungsten, molybdenum, tantalum, etc.). Various other materials and shapes can be pressed.Details of press processing equipment
Welding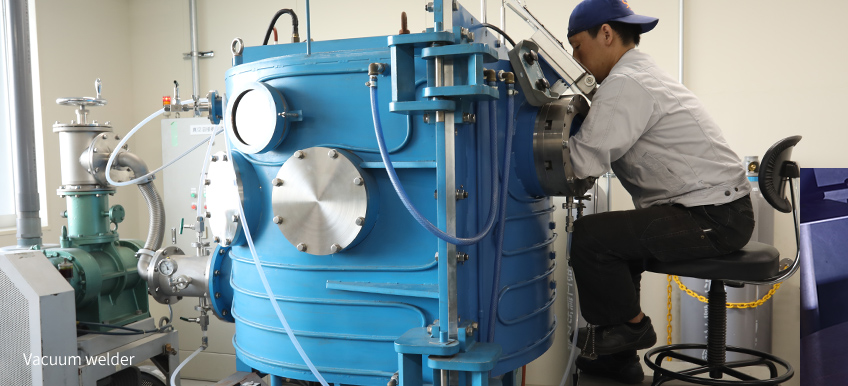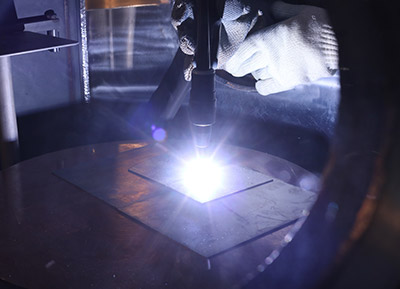 We can also weld tungsten products that are not suitable for atmospheric welding without touching the atmosphere by using our proprietary welding equipment.Details of welding processing equipment
Cleaning / surface treatment
Cleaning with acid, alkali, organic solvent, and ultrapure water is possible. Surface treatment by hydrogen reduction is also possible.Details of cleaning equipment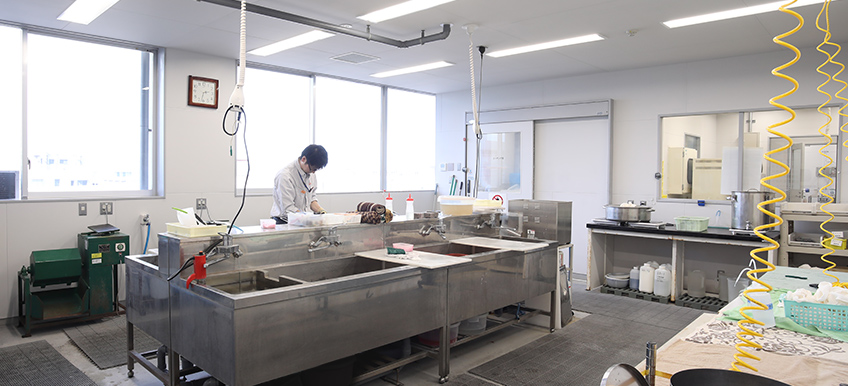 Clean room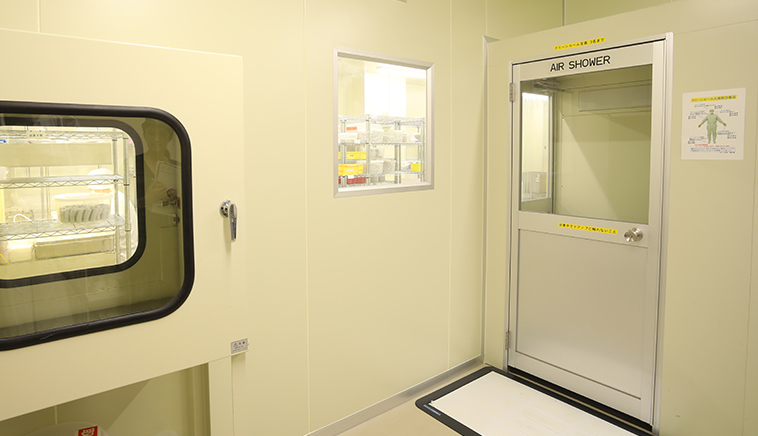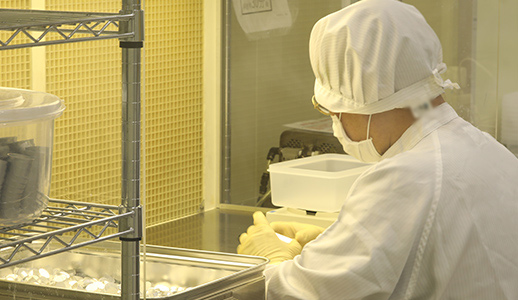 Owns a class 10,000 clean room. In the clean room, we carry out cleaning, inspection, and packaging work for vacuum evaporation materials and semiconductor-related materials.Details of cleaning equipment
Design / Analysis
In addition to many years of experience and knowledge, we utilize the latest technology and tools such as 3D CAD, thermal analysis, and structural analysis to establish a design system that allows total coordination of the entire device.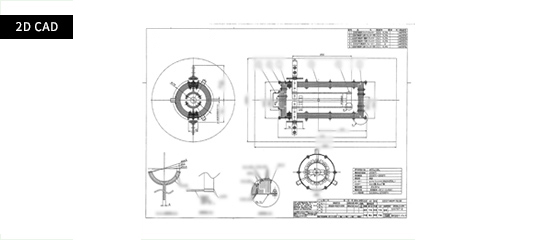 AutoCAD is used for 2D CAD, and a team is building a system for efficient design. SolidWorks is also used in 3D CAD for validation.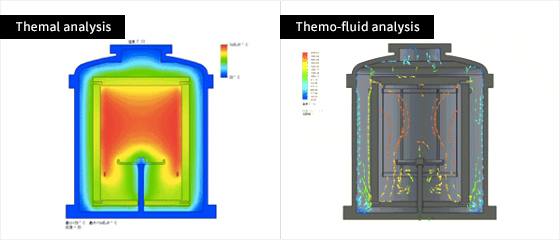 SolidWorks Flow Simulation is used for structural analysis, thermal analysis, etc. to verify heat conduction and fluid.
Contact Us
We will respond flexibly to customer's request. Please feel free to contact us.
Contact us for products and materials

Tel.

+81-45-522-8989


Fax. +81-45-522-8993
Other requirements

(Main phone number)

Tel.

+81-45-522-8988




(Main phone number)


Main FAX number. +81-45-522-8992
Inquiry by email