design development
With technical support related to new furnace design
and vacuum equipment.
We will realize products
that meet customer needs and improve productivity.
Sunric design system
In addition to many years of experience and knowledge, we utilize the latest technology and tools such as 3D CAD, thermal analysis, and structural analysis to establish a design system that allows total coordination of the entire device.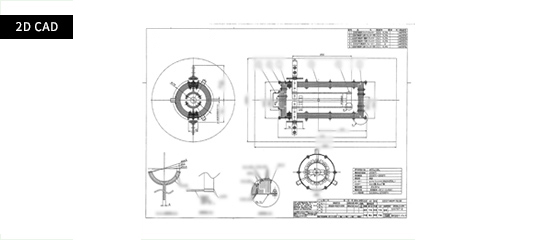 AutoCAD is used for 2D CAD, and a team is building a system for efficient design. SolidWorks is also used in 3D CAD for validation.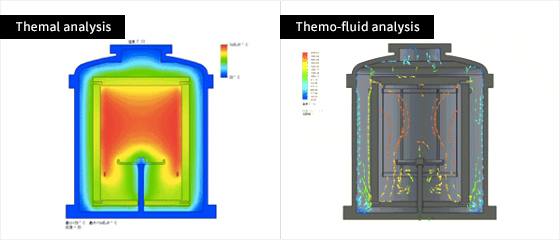 SolidWorks Flow Simulation is used for structural analysis and thermal analysis to verify heat conduction and fluid.
Contact Us
We will respond flexibly to customer's request. Please feel free to contact us.
Contact us for products and materials

Tel.

+81-45-522-8989


Fax. +81-45-522-8993
Other requirements

(Main phone number)

Tel.

+81-45-522-8988




(Main phone number)


Main FAX number. +81-45-522-8992
Inquiry by email